Because of the attack on the computer network of the University of Duisburg-Essen, some content (in particular some image files) cannot be accessed because it is stored on central servers of the university.
Dr. rer. nat. Felix Grelak
Former member at ESAGA
Email: felix.grelak - at - uni-due.de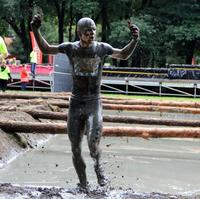 Mein Forschungsgebiet und Gegenstand meiner Promotion sind Deligne-Lustzig-Varietäten gewesen, die ich auf Affinität untersuchte. Dabei benötige ich insbesondere algebraische Geometrie, Darstellungstheorie von Gruppen und Computer-Algebra-Systeme. Ich war im DFG-Schwerpunkt SPP 1489 angestellt. Am 23. Juni 2014 habe ich meine Dissertation erfolgreich verteidigt und hier veröffentlicht: Affineness of Deligne-Lusztig Varieties.
Bitte besuchen Sie meine Website Dr. Strongman für weitere Informationen auch zu meiner sportlichen Karriere.